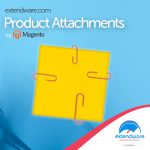 Some products such as electronics, software, appliances, etc, might have electronic user guides, license agreements, and more. Magento Product Attachments will enable you to upload and associate these files with products, so that your customers can download them.
The extension is very simple to use. Attachments can be categorized and can be restricted by user group. Download count statistics can also be shown for each attachment and an attachment can be associated with multiple products.
Here is how an attachment will look on the frontend where customers can download it: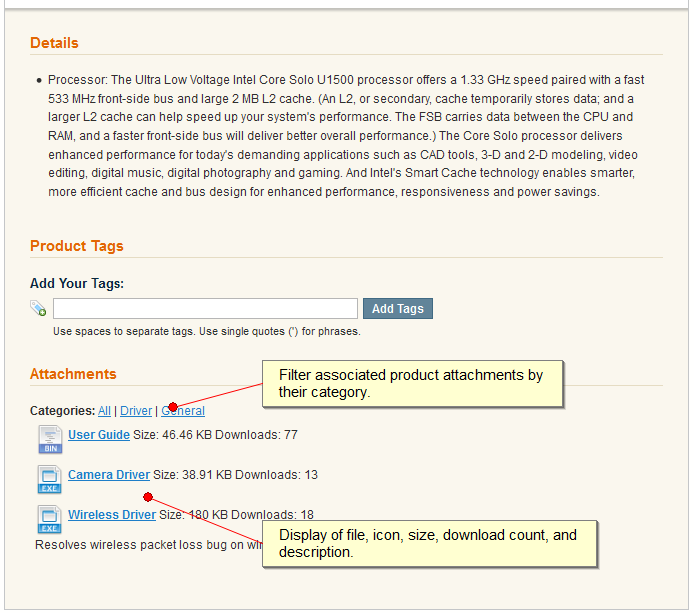 ---
Quick Extension Overview
E

asily associate files with products which make it easy to include user guides, software downloads, and other digital content that might be associated with the product you are selling with Extendware's Magento Product Attachments extension. The popularity or download count of an attachment is also recorded.
---