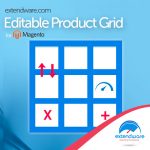 The Magento admin product grid is probably one of the most viewed screens in the Magento admin area. Unfortunately, it is not very flexible in meeting the needs of store owners, to add new columns, sort columns, and directly edit within the grid. For that, reason, we have created our Magento Extended Product Grid extension.
What Problems does the Magento Editable Product Grid Solve?
With the admin editable product grid you can easily perform the following actions:
Add / remove columns – enhance the admin product grid by adding new columns so you can better view your products. You can then sort / filter by these columns
Order columns – change the orderings of the columns so that you can put the most important information first
Edit products within the grid – directly edit product attributes within the grid which will enable you to make product changes faster
Here you can see how your product grid will change and how you can edit products directly in the grid: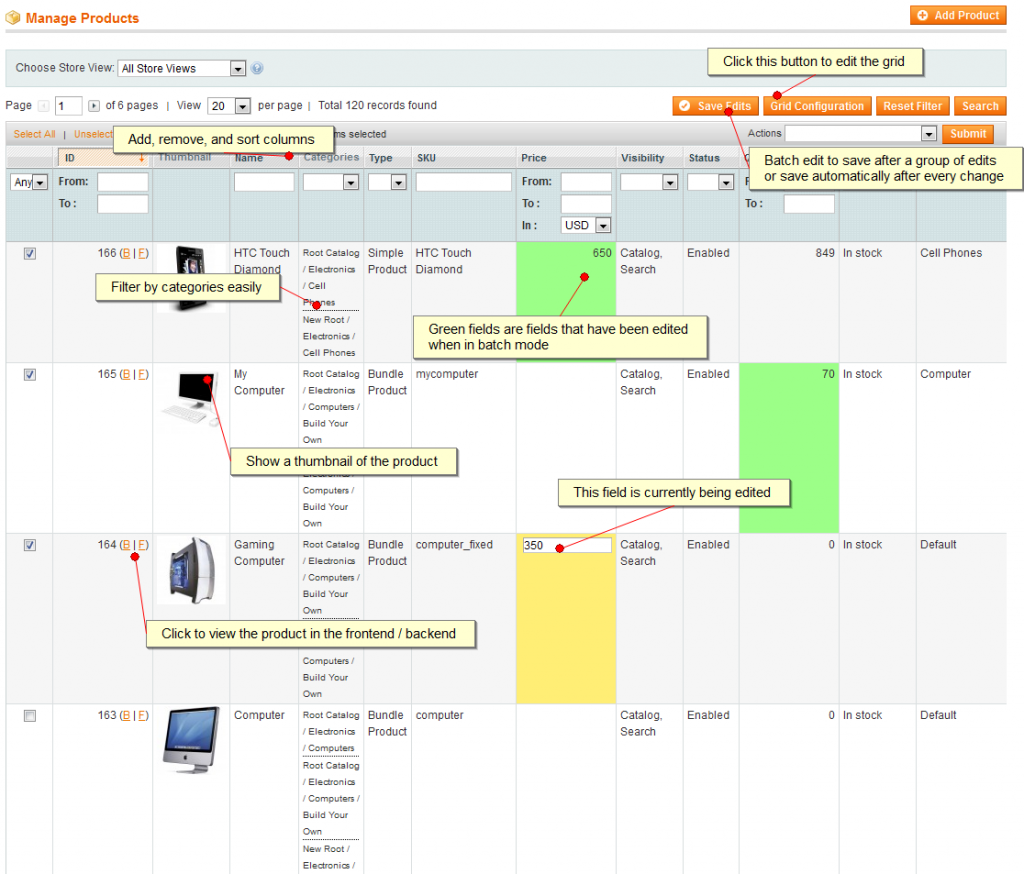 This extension works very well when combined with our powerful mass product actions extension which we will cover in a different post.
---
Quick Extension Overview
Extendware's Magento Admin Product Grid extension allows you to easily filter and edit your products within the product grid. You can add / remove columns, change the ordering of columns, filter by new attributes or categories, and much more. Editable Product Grid turns your Product Grid into a powerful editing tool.
---