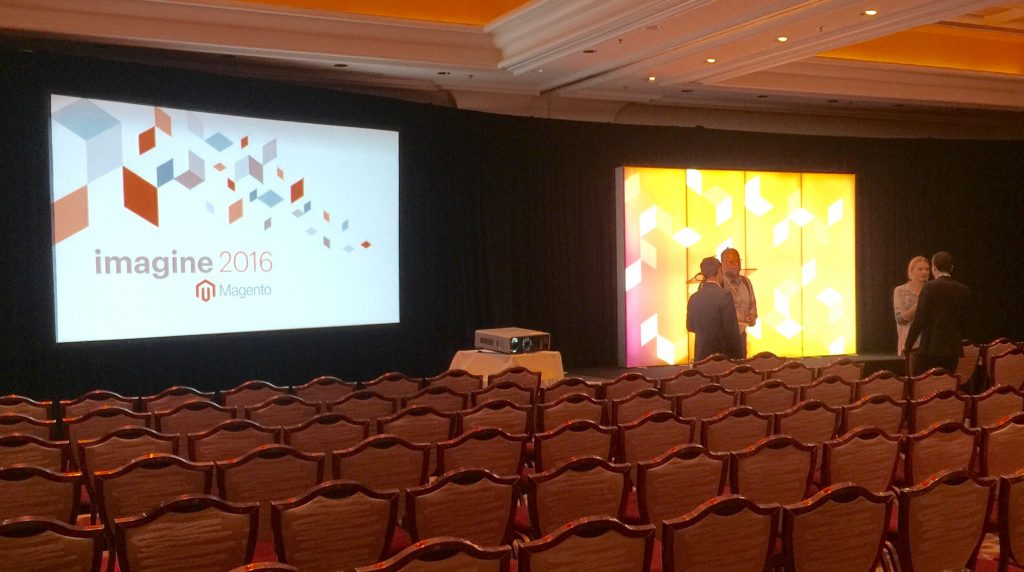 Imagine 2016
Extendware is excited to say that we got to attend the Imagine 2016 Magento Conference. Now in its 6th year, Imagine 2016 brought together 2,500+ merchants, partners, developers and commerce experts from 45+ countries to network, exchange ideas and build relationships.
Speakers such as Earvin "Magic" Johnson of Magic Johnson Enterprises, Mark Lavelle of Magento Commerce, and Jamie Clarke of LoveOutThere.com took the stage along with many other informative entrepreneurs, business owners, and Magento's top professionals. Magic Johnson, spent lots of time in the crowd answering questions. It wasn't hard to find him.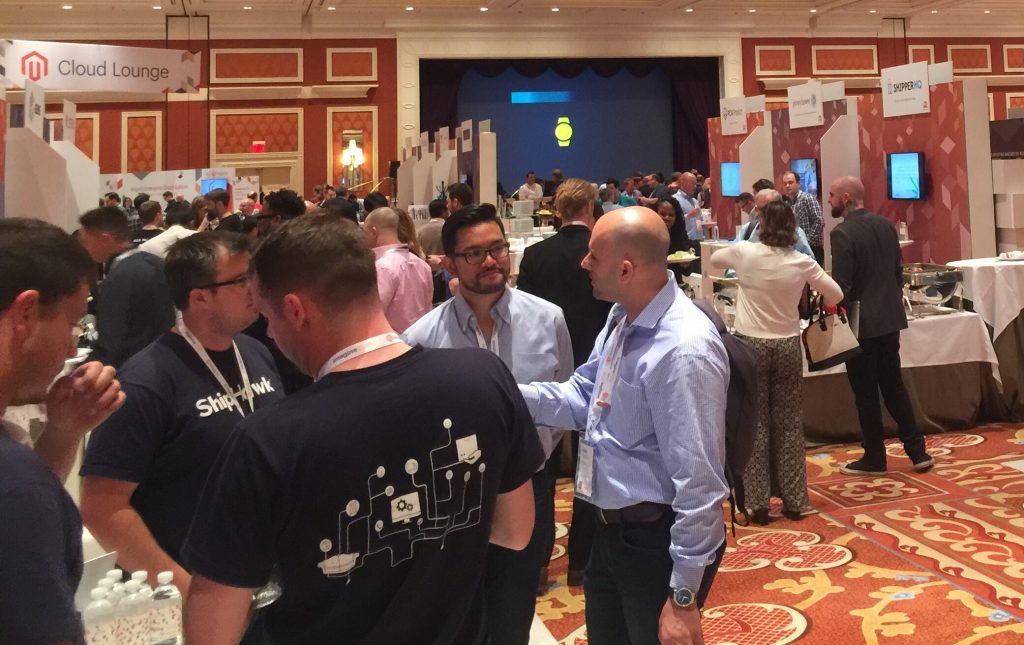 Magento News
Magento 2 Momentum: 228,000 downloads of Community and Enterprise Edition, over 800 sites live, and 100+ Magento 2 Trained Partners
Magento Enterprise Edition 2.1: The next release will include enhanced staging and preview, ElasticsSarch, and payments functionality
Magento Marketplace Launch: A better place for developers to show off their best work
Magento Enterprise Cloud Edition Launch: New PaaS environment built to power innovative commerce experiences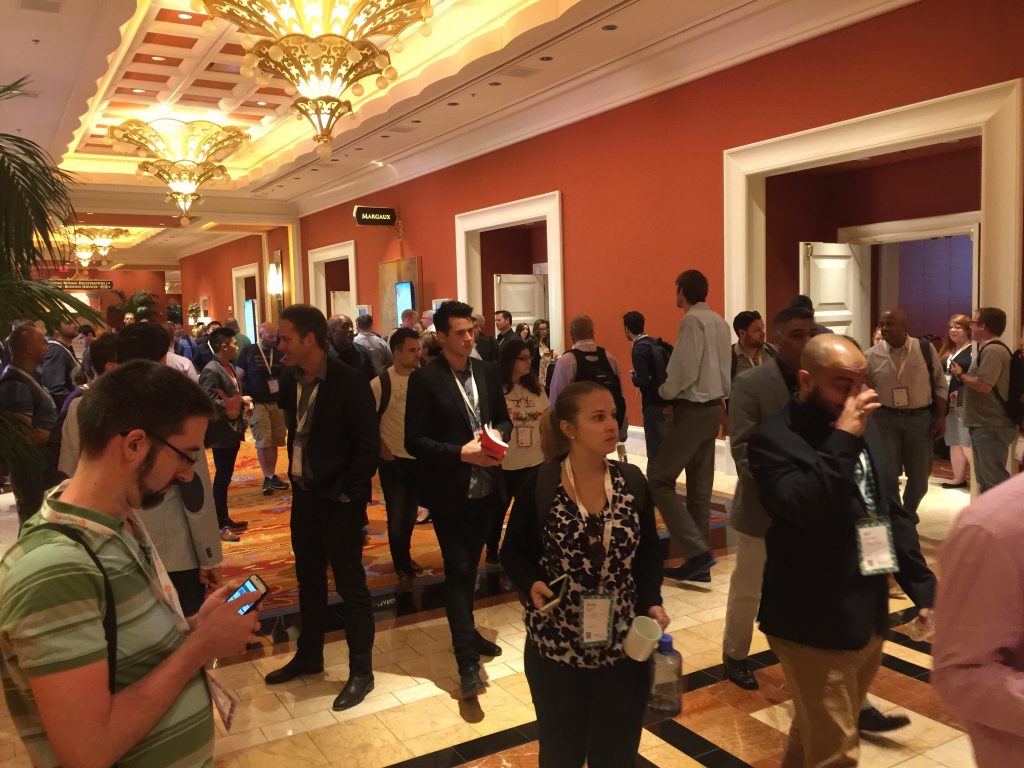 The conference began with awards recognizing the 20 most active users within the Magento developer community, recognizing the exceptional creativity, innovation and success of merchants across the global Magento ecosystem.They also unveiled the Inaugural Magento Trailblazer Award to Vandy Santos, Global Omnichannel Solutions Leader for Nestle and A.J. Nahmad, President of Watsco, Inc.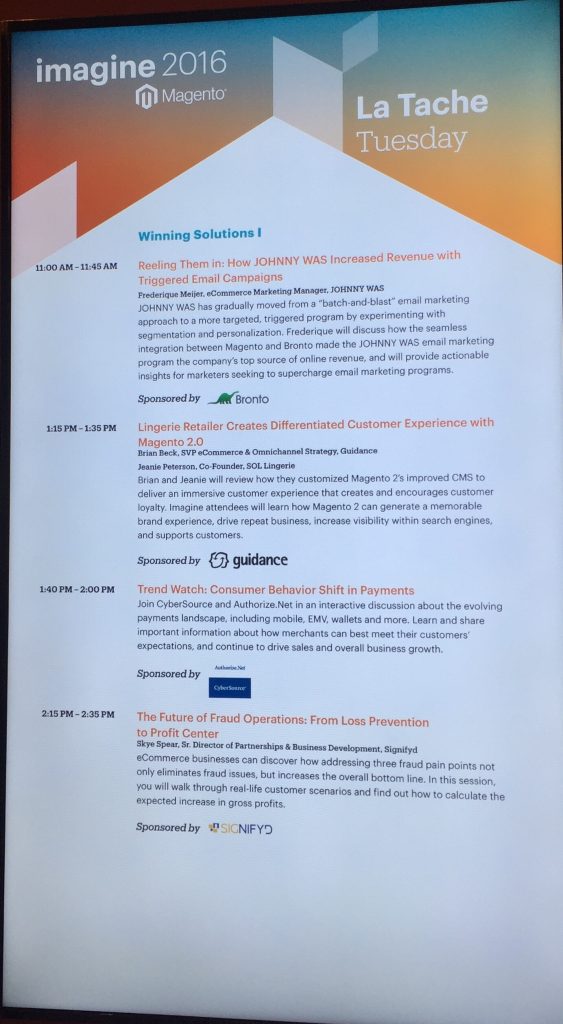 It is no wonder that the Community itself, is what makes Magento so special and unique. Mark Lavelle, CEO of Magento, used the words "We Are Magento" to acknowledge the community of developers, system integrators, merchants, and partners that make up the powerful ecosystem.
We are happy to congratulate the Magento team on the release of Magento 2.1 and the announcement of the Magento Enterprise Cloud Edition. Both are examples of exciting new tools for the hundreds of thousands of Magento merchants from all over the world.