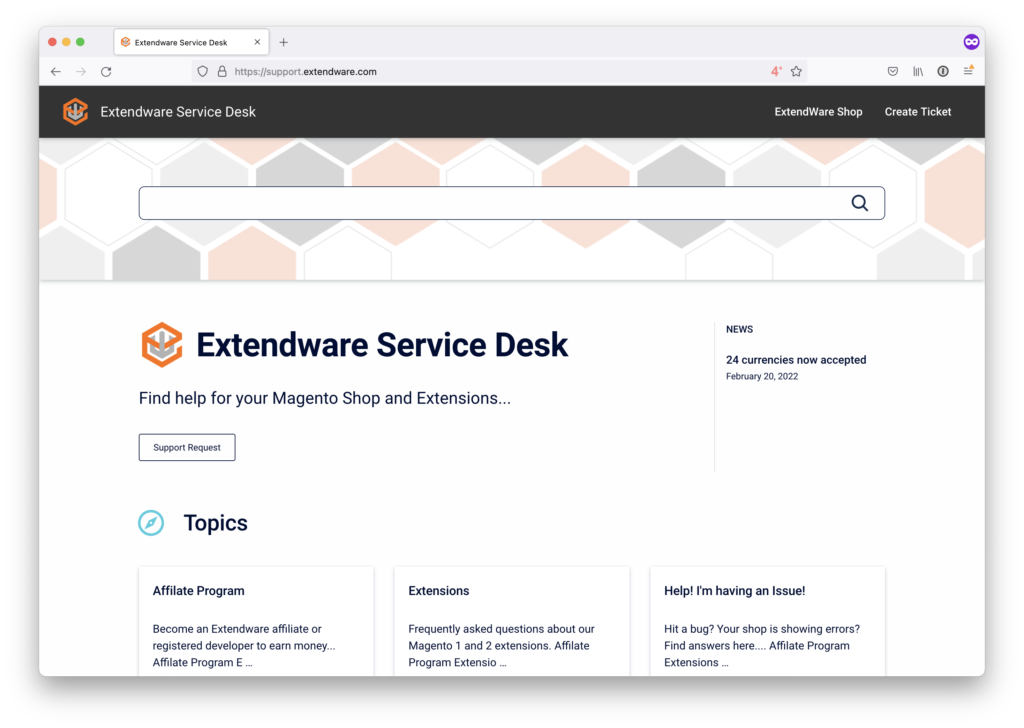 We migrated all our knowledge base entries, reviewed them and published them within our new service desk, which can now be found at https://support.extendware.com.
The new service desk provides a powerful Elasticsearch integration and the ability to directly create support requests within the help center.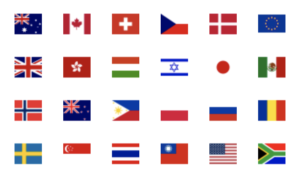 24 currencies now supported in our Magento 2 store
As of today, February 20th, 2022 we are happy to announce, that we now offer 24 currencies with our payment providers PayPal and Stripe: AUD, CAD, CHF, CZK, DKK, EUR, GBP, HKD, HUF, ILS, JPY, MXN, NOK, NZD, PHP, PLN, RUB, RON, SEK, SGD, THB, USD, ZAR.
Find a detailed table which currencies are provided by which payment providers here.