If you're like most e-commerce business owners who use Magento, you invest in paid advertising to drive targeted traffic to your store.

So it's very important to receive strong ROI (Return on Investment) on your marketing campaigns. Here's how to optimize every product page to receive great ROI on each dollar you spend on advertising.
Show stunning images of your product
The quality of a product image can make or break a sale. E-commerce experts strongly advise against using stock images of a product, or images with poor resolution. Take original, high-resolution photographs to sell your product. We recommend 4-6 different shots per product for most industries. While some e-commerce entrepreneurs invest in professional photography, a less expensive alternative is to buy or make a lightbox to take better, more detailed photographs. Once you post images to the product page, make sure that viewers have the option to zoom in.
Don't just show the product as a still object. Whenever possible, use shots that show the product in action. Photographs that include children and pets are known to be particularly high-converting, so if appropriate include these adorable models in your shot.
If your product requires a demonstration, include instructional videos (or links to videos) on the page itself. Like this one for our Full Page Cache Demo. People want to know that they will be able to use your product with ease.
Make sure products are catalogued properly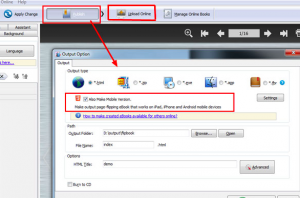 You want to make it easy for customers to navigate the storefront. Maybe the specific product page they first clicked on isn't for them, but you still have a valuable potential customer. A well-organized catalogue allows customers to find similar or complimentary products easily, maximizing your sales.
Write a Product Description that is Easy to Read and Informative.
Interested buyers will read product descriptions in part or in full, so make sure that yours are engaging. A good rule of thumb is to emphasize benefits over features. To explain further, let's say you're selling a cellphone with a 5.5" screen. The screen dimension is a feature. But the benefits of a 5.5" screen are that users will be able to read messages more easily, use a range of other applications, and play Angry Birds better.
Even for selling technical products, avoid large blocks of text that are nothing more than technical explanations. You can place the product specs at the bottom of the description, but the description itself should be readable and relatable for buyers. Also, make sure to avoid typos and other errors that damage your company's credibility.
Create a Layout that Maximizes Sales
Studies show that web users generally read content in a pattern that graphic design experts refer to as an F-Pattern: First users look at the main horizontal line, then the main vertical line, followed by any secondary headings (horizontal lines).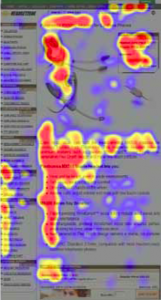 Many users will not read every word of a page, but rely on these markers to determine their interest. Design your product pages so that the most important information is conveyed in these critical junctures. A compelling image on the sidebar can have a big effect.
You can learn more about the F-Pattern and how to implement it here.
Test your Product Pages and Track your Conversion Rates

While this post reviews general best practices, every market is unique. To ensure that you're not missing out on possible conversions, try making use of A/B testing so that you can find out what your audience responds to best. Only through careful tracking can you deduce the ROI on your marketing efforts, and work to optimize it.
Before publishing a product page, e-commerce business owners should ask themselves these questions:
Are the images high-quality and compelling?
Is the product catalogued in a way that makes sense?
Does the product description sell the product's features?
Is the page layout conveying the most important information in the right places?
Do you have a system in place to track conversion rates?
If you said yes to all five questions, your product page is ready to go. Making these tweaks to your product pages can have massive effects on your business' bottom line.
Why Not Follow and Like Us?